Bernheim-Fort Knox
Wildlands Corridor
anchor
Overview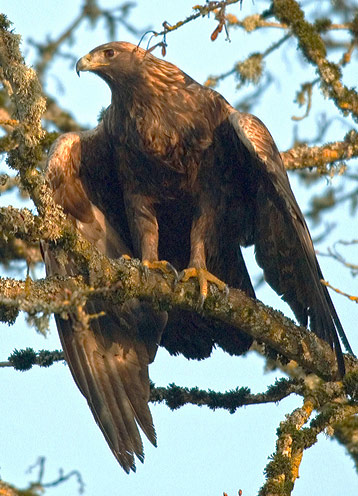 Through the Bernheim-Fort Knox Wildlands Corridor, KNLT and our conservation partners aim to protect forests and farmland between Bernheim, a 16,000-acre research forest and arboretum, and Fort Knox, a 109,000-acre US Army post south of Louisville, Kentucky. Bernheim and Fort Knox both protect significant tracts of contiguous forest, representing some of the largest forest tracts found in the state. Oak hickory forests cover most of the knobs and species such as Indiana bats, golden eagles, Olympia marbles, and Southern leopard frogs are found throughout the region. The corridor protects unique wetlands, headwater streams and riparian forests within the Salt River watershed. Additionally some of the best remaining glades in state are unprotected and located just to the south of Fort Knox. The corridor is important intact habitat that is uncommon in this region of the state.
This project grew out of a partnership between KNLT, Bernheim and the Department of Defense along. KNLT agreed to help negotiate and hold conservation easements with landowners within the one-mile border around Fort Knox. Army Compatible Use Buffer (ACUB) funding enabled KNLT to acquire two conservation easements and one tract of land. The U.S. Department of Defense established ACUB in an effort to limit encroachments around army post that would disrupt or diminish training capabilities and to protect key natural habitats and ecological systems. KNLT continues to work with these partners to explore conservation strategies aimed at protecting more of the corridor. Additional project partners are the Office of Kentucky Nature Preserves, Kentucky Division of Forestry and Kentucky Department of Fish and Wildlife Resource.
Threats
The biggest threats in the corridor are habitat loss and degradation due to uncontrolled and unplanned development. Infrastructure expansion continues to spread south as the urban centers around Louisville grow. These expansions tend to result in increased fragmentation of the limited habitat in the region. Invasive species such as paulownia, kudzu, and autumn olive also present a significant threat. Fire suppression and competition from invasive species are shifting the composition of the oak hickory forest and few remaining grasslands.
Protected Areas
The Bernheim-Fort Knox Wildlands Corridor is protected by a matrix of different types of protected areas. The following is a list of these protected areas.
Bernheim – 14,000-acres research forest and arboretum, largest private forest in the state.
Crooked Creek Preserve – 155-acre preserve owned by KNLT.
Fort Knox – 109,000-acre military base, one of the largest intact tracts of forest in the state.
KNLT Conservation Easements – 308-acres (two easements) held by KNLT.
Knobs State Forest and Wildlife Management Area – 1,539-acre forest jointly owned and managed by Kentucky Division of Forestry and Kentucky Department of Fish and Wildlife Resources.
Maps
Bernheim-Fort Knox Wildlands Corridor maps coming soon!