KNLT is working to protect, connect and restore wildlands. Our efforts are aimed at protecting biodiverse and climate resilient landscapes in ways that benefit local, regional and global communities. We work on conservation projects statewide with a primary focus on Pine Mountain, a 125-mile forested ridgeline running from Tennessee through Kentucky to Virginia. Since 1995 we have protected over 50,000 of acres of wildlands throughout Kentucky.
Watch our Mission & Vision video to learn more.>>>
Pillars
KNLT is a science-driven and community-minded conservation organization. Our work is based on three key pillars:
Biodiversity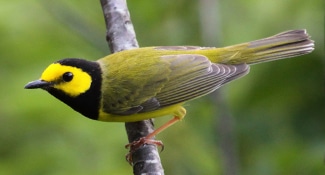 The foundation of life on the Planet is dependent upon intact ecologically functioning natural systems. Kentucky has notable biodiversity from the mountains of Eastern Kentucky to the sloughs of Western Kentucky. The Eastern mountains are within the second most biologically diverse temperate zone forest in the world, a forest that is essential habitat for thousands of plant and animal species.
Climate Resilience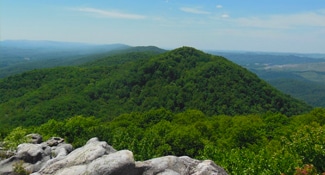 Eastern Kentucky is part of Central Appalachia, a geography with an extremely varied landscape that is considered to be highly resilient to climate change. The plants, animals and intact natural systems found here are better positioned to adapt and persist in the face of a changing climate.
Just Transition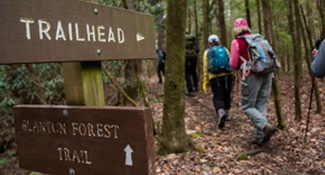 Protected wild places are important to cultural, human and economic health. Conservation lands foster outdoor recreation, tourism and livability for local communities. Wildlands are vital to communities undergoing economic transition, like what is unfolding throughout Eastern Kentucky.
Biodiversity & Climate Resilience

Just Transition

Large Landscape Conservation
Large connected intact landscapes are essential to protecting biodiversity and maintaining ecosystem functions and resilience. Large landscape conservation involves: 1) a landscape level approach focused on connectivity; 2) a mixture of wildlands preserves and working lands; and 3) collaboration with diverse partners that transcend arbitrary political boundaries and societal silos.
Current Conservation Project: