Kentucky State Nature Preserves Commission
Since 1995, KNLT has partnered with the Kentucky State Nature Preserves Commission (KSNPC) to protect wildlands. KSNPC staff assisted in the establishment of KNLT and helped launch the successful campaign to protect the old growth forest that today is Blanton Forest State Nature Preserves Commission. KNLT has assisted with land acquisitions that have added acreage to Blanton Forest State Nature Preserve, Archer Benge State Nature Preserve and E. Lucy Braun State Park Nature Preserve, all preserves located on Pine Mountain. KSNPC's Kentucky Natural Heritage Program helps provide essential information on rare species and unique natural communities throughout the Commonwealth, information that has assisted KNLT in targeting of conservation efforts.
Learn more by visiting KSNPC's website.
anchor
U.S. Fish and Wildlife Service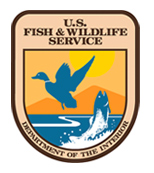 KNLT has worked with the U.S. Fish and Wildlife (USFWS) Kentucky Ecological Field Office since it first opened in 2002. KNLT and USFWS began an innovative partnership in 2009 launching the Imperlied Bat Conservation Fund, renamed the Imperiled Bat Conservation Fund in 2015, to focus resources on bat, forest, and at-risk terrestrial species conservation in Kentucky. The fund has handled over $19 million and protected over 15,000 acres of important forest-dwelling bat habitat.
Learn more by visiting USFWS's website.
anchor
Bernheim Arboretum & Research Forest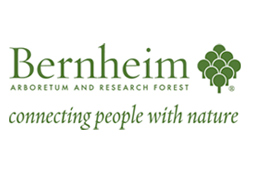 KNLT began working with Bernheim in 2010 in an effort to protect the forested knobs and riparian corridors connecting Bernheim and Fort Knox. Bernheim is a 14,000-acre research forest and arboretum that protects significant tracts of contiguous forest including the headwaters of several tributaries of the Salt River. We work closely with Bernheim on conservation strategies for the Bernheim-Fort Knox Wildlands Corridor and the larger Salt River watershed.
Learn more by visiting Bernheim's website.
anchor
Forecastle Foundation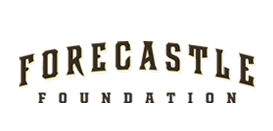 The Forecastle Foundation added KNLT as their first local conservation partner in 2013. The Foundation was established to protect biodiversity hotspots all over the world including places like Pine Mountain in southeastern Kentucky. To date the Foundation has donated over $65,000 to help with our efforts to protect the Pine Mountain Wildlands Corridor. Each summer KNLT joins the Foundation in their activation area at the Forecastle Festival in Louisville.
Learn more by visiting The Forecastle Foundation's website.
2014 Press Release: www.knlt.org/news/forecastlefoundation2014/