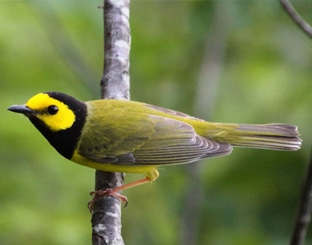 In 2020, KNLT secured 1,400 acres of critical conservation lands within the Pine Mountain Wildlands Corridor, a significant "puzzle piece" which connected with other protected areas to become Warbler Ridge Preserve. Now we hope to purchase and protect more than 800 acres adjacent to the preserve, growing Warbler Ridge and expanding its connectivity to existing conservation lands.
KNLT staff and board have been working hard to expand Warbler Ridge Preserve, as you may have seen in our recent announcement about the Henry and Delia Blanton Creech Addition. But we need the help of friends and partners to continue the work. By September 30th, KNLT hopes to raise $75,000 to advance the Warbler Ridge Preserve Expansion Project.
You can help grow the Warbler Ridge Preserve with your gift to KNLT today. Gifts made by September 30th will be matched up to $25,000 by a generous donor, which means your contribution to this project could be doubled. Your gift of any size will make this project possible.
The total cost of this project includes land acquisition, due diligence expenses (survey, appraisal, and title) and ongoing stewardship for six additional wildland tracts exceeding $1 Million. James Graham Brown Foundation recently approved funding for a portion of this project (details coming soon!) and regional funding partners have committed their support, but the generosity of individual donors will help fill in the remaining funding gap.
Expanding Warbler Ridge Preserve (WRP) is a Local Action that makes a Global Impact: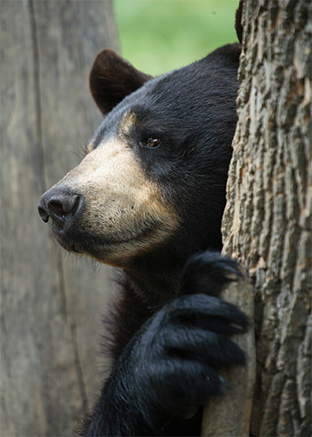 PROTECTS BIODIVERSITY: WRP is within a critical migratory corridor and vital habitat for thousands of plant and animal species.
SAFEGUARDS HEADWATERS: WRP headwater streams flow into the Kentucky and Cumberland rivers, important water sources for local and regional communities.
MITIGATES CLIMATE CHANGE: WRP forests will remain intact forever, absorbing harmful CO2 emissions and helping address the climate crisis.
SUPPORTS JUST TRANSITION: WRP is a link in the unfolding Great Eastern/Pine Mountain Trail, an important asset that is expanding recreational opportunities that benefit the regional economy.
THANK YOU for your partnership as we piece together the Pine Mountain puzzle with a special focus this fall on expanding the Warbler Ridge Preserve.