By Marc Evans, KNLT Board Chair
Kentucky Natural Lands Trust is rooted in sound conservation science, as well as passion and creativity. An intrepid and committed group of conservation-minded friends founded KNLT in 1995 with a determination to help save Kentucky's largest remaining tract of old growth forest – actions that launched one of the largest conservation efforts in the state's history.
Our continued commitment to our Pine Mountain Wildlands Corridor project has resulted in significant conservation successes and meaningful contributions to local, regional and global communities. As a result, KNLT's conservation efforts have become a best practice model for large landscape conservation across the country and beyond.
A key tenet of KNLT's approach to conservation work is an unwavering commitment to the long-term stability, strength, and financial health of the organization – a commitment borne from the trust and investment that donors, foundations, and partners have placed in our mission since KNLT's inception.
To this end, KNLT took the nontraditional and visionary step for an enterprise of our size of creating and implementing a transition and succession plan for the organization's senior leadership. Co-founder and longtime director, Hugh Archer, along with the KNLT Board, are deeply committed to ensuring organizational stability and continuity. It was this commitment, in part, that led to hiring Greg Abernathy as Assistant Director five years ago.
As some know, Hugh is transitioning to a Senior Project Specialist position with KNLT, continuing his masterful craft of working with landowners, partners and donors. I am pleased to announce that Greg has transitioned into the Executive Director role of KNLT this month, expanding his leadership role of our conservation efforts. Greg has spent nearly twenty years working for private, government and nonprofit conservation organizations throughout the Appalachian region, and for much of that time he has been connected with KNLT. During the last five years, Greg has been part of KNLT's small but mighty staff and has played an important role in KNLT's unprecedented and historic conservation successes along Pine Mountain during that time.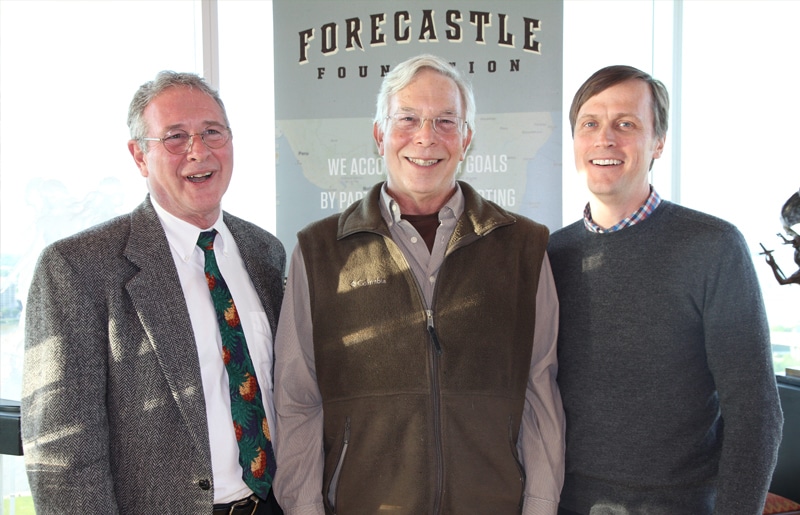 KNLT is well-positioned and actively exploring unique opportunities as we enter our 24th year. There are unfolding challenges ahead, from dwindling state and federal conservation funding, to changes with tax law associated with charitable giving, and impacts from accelerated climate change. KNLT has a distinctively talented group of staff, board and advisors, a diverse network of private, nonprofit and government partners, and a broad donor base who collectively represents one of the most notable conservation movements. We remain committed to wildlands conservation and embrace the opportunity to leverage science, passion and creativity for a better Kentucky and better planet.
Thank you for your belief and partnership in our work!