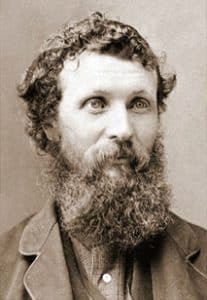 John Muir is one of America's best-known and influential naturalists and conservationists. This year marks the sesquicentennial of Muir's thousand-mile walk across the southeastern U.S. (1867-68). Longtime KNLT partner and collaborator Chuck Roe was inspired to retrace the path of Muir's long walk, but with a different focus—that being by telling the story of land conservation along the route of Muir's Southern Trek.
Chuck was the founding manager of the North Carolina Natural Heritage Program, founding director of the Conservation Trust for North Carolina, Southeast U.S. Region program director for the Land Trust Alliance, and currently serves as the president of Southern Conservation Partners (SCP), a KNLT conservation partner that is dedicated to enhancing protection, restoration, and greater public awareness of the natural heritage of the southern U.S.
An account of conserved lands and protected natural areas along Muir's Southern walking route fits nicely with the SCP's mission. Roe took a different perspective on his adventure. He followed Muir's route largely by personal vehicle, with periodic short walks along the way. He segmented his examination of the route into sections spread over more than a year.
The intent was to observe and describe the publicly accessible parks, nature preserves, forests and wildlife management areas, and other recreational areas along Muir's walking route, in homage and testimony to the success story of land conservation in the southeastern U.S.
Read Chuck's accounts and observation by visiting: https://muirsouthtrek150.weebly.com/.