Wildlands Blog | Wildlands News
by Kelly Bartley, KNLT Board Chair
The scope, impact and success of KNLT's conservation movement has grown in large part due to our board leadership. KNLT has been fortunate to have a stellar array of board members from across Kentucky and around the country who have committed themselves to protecting, connecting and restoring wildlands. Noteworthy within this group are board members who have served with distinction and excellence, providing long standing service and making significant and notable contributions to KNLT and our mission.
In recognition of these individuals' extraordinary commitment and contributions, the KNLT board of directors recently established a new honorary title, Director Emeritus. In December, the board unanimously appointed four inaugural individuals as Director Emeritus members – Judith McCandless, Carl W. Breeding, Dr. James G. Kuhn and John Potter.
We are so grateful for their commitment to KNLT and wildlands, and we look forward to working with them in their new roles. Congratulations Judith, Carl, Greg and John!
Director Emeritus Biographies: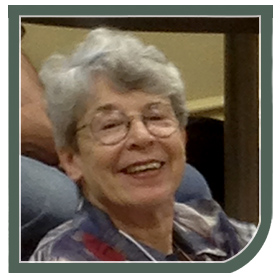 Judith McCandless is one of the five founding members of KNLT, serving as a board member until 2015, and thereafter as a board advisor. Judith received a B.A. from the University of Pittsburgh, a Bachelors of Architecture and a Masters of City and Regional Planning from the Illinois Institute of Technology, and advanced to Ph.D. Candidacy in geography at the University of Chicago. Her research interest was wildland preservation techniques. She is a former Environmental Planning and Landscape Management Consultant, the past Treasurer of the North American Mycological Association and served as the Co-chair of the Lila Wallace Grant Steering Committee for the Louisville Olmsted Parks Conservancy. A former Chair of the Kentucky State Nature Preserves Commission, she currently is Treasurer of the Beckham Bird Club and a 20-year volunteer tax counselor for the AARP TaxAide Program. She enjoys being outside and is an avid gardener, especially of native plants.
"KNLT's work to preserve a very large wildlands corridor, Pine Mountain, is singularly important for Kentucky and the many plants and animals that live there and nearby. Working with Don Harker, Marc Evans, and Hugh Archer to start KNLT and protect Blanton Forest is one of my life's highlights."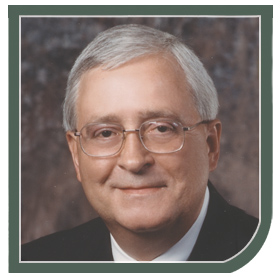 Carl W. Breeding provided longtime leadership and service to KNLT as a board member through 2019. Carl is a graduate of Transylvania University, B.A. and received his law degree from the University of Kentucky College of Law, J.D. His professional memberships have included the Kentucky Bar Association (Natural Resources and Environmental Law Section), and American Bar Association (Natural Resources, Energy and Environmental Law Section). His associations have included: Kentucky Association of Manufacturers, General Counsel; Kentucky Chamber of Commerce Environmental Committee, former Legislative Committee Chair; Brownfields and Voluntary Cleanup Program Focus Group. Carl is a former Commissioner of the Kentucky State Nature Preserves Commission, a former General Counsel of the Kentucky Natural Resources and Environment Cabinet, a former Trustee for Sayre School, and a current board member for the Kentucky Heritage Land Conservation Fund. Carl is originally from Whitesburg in Letcher County along Pine Mountain.
"Being part of the KNLT effort for many years has been one of my proudest associations. Having a willing seller and a willing buyer to allow preservation of some of the most magnificent creations on the face of the earth, well, it just doesn't get much better than that."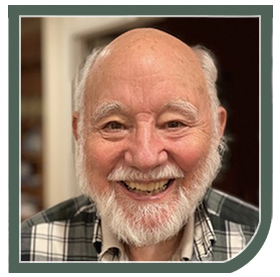 Dr. James G. Kuhns has provided longtime leadership and service to KNLT, first as a Board member, and later, from 2018 through 2020, as a dedicated board advisor. Greg received a B.A. from Princeton University and an M.D. from Duke Medical School. His faculty appointments include the University of Vermont Medical School and the University of Louisville Medical School. Memberships include medical societies, conservation organizations, and forest and woodland associations. Though born at Walter Reed Army Hospital, Washington D.C., he considers his home his family farm near Bernheim Forest, in Bullitt County, KY. The farm has been in his family for over a hundred years. As a Boy Scout, his exposure to wildlands and later working at the Harlan Co. Hospital and enjoying the beauty of Pine Mountain, reinforced his interest in conservation.
When he and his sister inherited the farm, they were concerned with the rapid housing and industrial development in Bullitt Co., and sought a way to preserve the natural lands in perpetuity. With the determined, sustained, and enthusiastic efforts of Hugh Archer (then Kentucky Commissioner for the Department of Natural Resource and later KNLT Director), 1,600 acres of his family's farm were sold to the Commonwealth to form the Knobs State Forest.
"Without KNLT's efforts and unceasing support, many of our state's wildlands would have been at risk of being lost forever."
John Potter provided longtime leadership and service to KNLT, first as a board member, and later, from 2017 through 2020, as a valued board advisor. John is a graduate of Harvard College. B.A. and received a law degree from Vanderbilt Law School, J.D. Between college and law school he was in the United States Coast Guard. He served as a State Circuit Court Judge for Jefferson County from 1982 until his retirement in 2000. Upon retirement he attended the Yale School of Forestry and Environmental Studies, receiving a Master of Forestry degree in 2002. He served as a Senior Judge from 2002-2006.
"KNLT is made up of people doing things no one else would do, in a place no one else had focused on, using a strategy no one else would understand."