Southeast Education Foundation Project Overview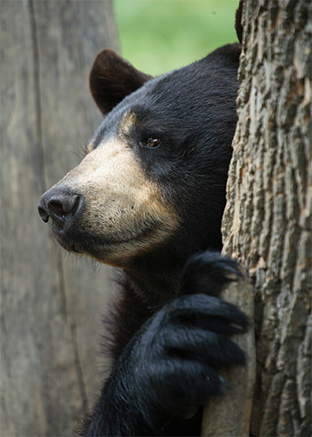 These wildlands are purchased from the Southeast Education Foundation (SEF). KNLT's partnership with the SEF to purchase and permanently protect these lands is significant for three key reasons:
ECOLOGY: The SEF lands and waterways are part of a biologically diverse landscape that is home to endangered Indiana bats, rare plants like the variable-leaved heartleaf, yellow wild indigo, and American chestnut, black-throated blue warblers, green salamanders and American Black Bears. The parcel contains seven headwater streams that flow into the Poor Fork of the Cumberland River.
ECONOMY: The tract contains a 5-mile section of the proposed Great Eastern Trail, a long-distance trail that will stretch 1,800 miles from Alabama to New York. The trail will expand outdoor recreation and ecotourism in Eastern Kentucky, supporting the economic transition of the region.
EDUCATION: This partnership will infuse nearly $1.4 million in vital funds to the Southeast Education Foundation. With a mission to support the Southeast Kentucky Community & Technical College network, the SEF will deploy these funds towards scholarships for students and investments in campuses in Whitesburg, Cumberland, Harlan, Pineville and Middlesboro.